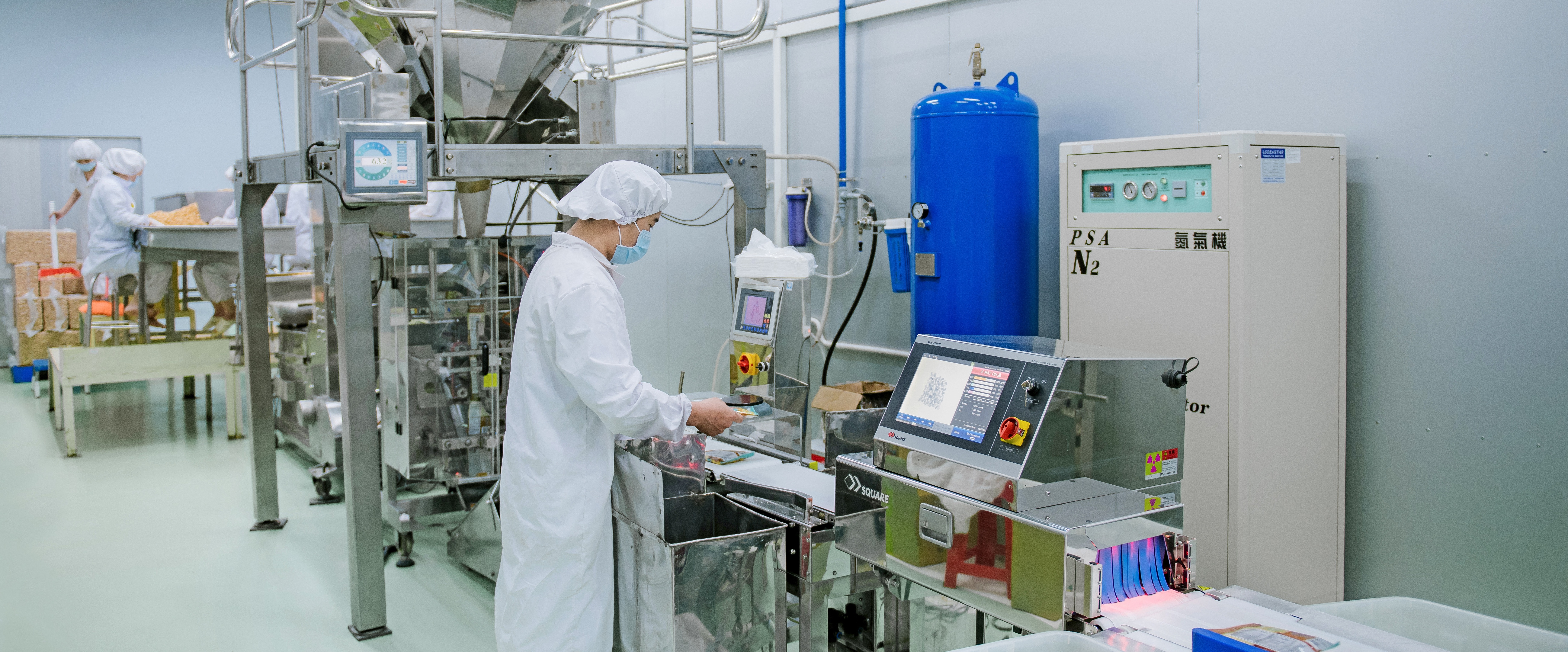 COMPANY OVERVIEW
Established in 2008, AVC Nuts is an American owned company. We are a leading manufacturer, producer and distributor of branded and private label nuts, especially cashew nuts and dried fruits. AVC Nuts is poised as a single source solution for custom packed snacks. We also produce our own product lines, including Nutdee – Roasted Whole Cashew.
We are a BRC, HACCP, Kosher certified facility and approved by FDA.
We successfully aim to bridge the needs of customers and suppliers across the globe by focusing on quality, reliability, and service. Our mission is to supply our customers with quality raw cashew nuts and roasted cashew nuts at the right price and at the right time. We believe that our best Vietnam cashew nuts can build trustworthiness and credibility to esteemed clients.
BRC is an international Food Safety Management Systems standard, and is one of the GFSI recognized certification schemes. It contains requirements for food processors to follow to build an effective food safety management system. There are also editions of the standard for food packaging manufacturers, storage and distribution and now agent and brokers.

HACCP (Hazard Analysis and Critical Control Point) A HACCP System requires that potential hazards are identified and controlled at specific points in the process. This includes biological, chemical or physical hazards.Any company involved in the manufacturing, processing or handling of food products can use HACCP to minimize or eliminate food safety hazards in their product.

FDA: The U.S. Food and Drug Administration (FDA) examines, tests, and approves a wide range of items for medical use, including drugs and medical appliances.  In the simplest terms, "FDA approval" means that the FDA has decided the benefits of the approved item outweigh the potential risks for the item's planned use and it will be able to exported into U.S.

KOSHER is a Hebrew word that means fit, proper or correct. Nowadays, it is mostly used to describe food and drink that complies with Jewish religious dietary law.
We have also invested in a state of the art machineries and equipment alongside with our human labor, consisting of automatic oil roaster machine, packaging machine, x-ray machine, metal detector, magnets system, etc. These help strengthen and fasten our production process while simultaneously ensure on-time shipment and excellent product quality. Our workers are required strictly to keep up with food safety standard. We thoroughly control every single item that enters into our warehouse and facility which strictly needs to comply with food safety standard. We put 110% efforts and commitments to ensure that our products will bring satisfactory and happiness to the customers.
Our quality and healthful products are available in the Vietnam, China, the United States, Canada and across the globe.
We are:
Global sourcing capabilities
Bulk wholesaler
Custom packager
Private label manufacturer
Flavor profile creation
Variety of nuts and dried fruits, specializing in cashew nuts
Full range of packaging creation
10,000 m2 facilities and warehousing
Advanced and efficient technology and capabilities
Located in Long An province with office in Ho Chi Minh City.