MANUFACTURING
AVC processing and packaging facilities features highly-advanced production capabilities and quality assurance protocols. We have also invested in a state of the art machineries and equipment alongside with our human labor, consisting of automatic oil roaster machine, packaging machine, x-ray machine, metal detector, magnets system, etc. These help strengthen and fasten our production process while simultaneously ensure on-time shipment and excellent product quality.
AVC Nuts' 10,000 m2 manufacturing and warehousing complex ensures the efficiency, large-volume (exported over 4600 tons cashew nuts in 2016) and high-capacity production with 2000 lbs and 4000 lbs/h roasting machine system working on a 24 hour basis. AVC Nuts commitment to the highest standard of safety involves an expertly trained QC team that oversees every aspect of production and ongoing testing to ensure the safety of all our products.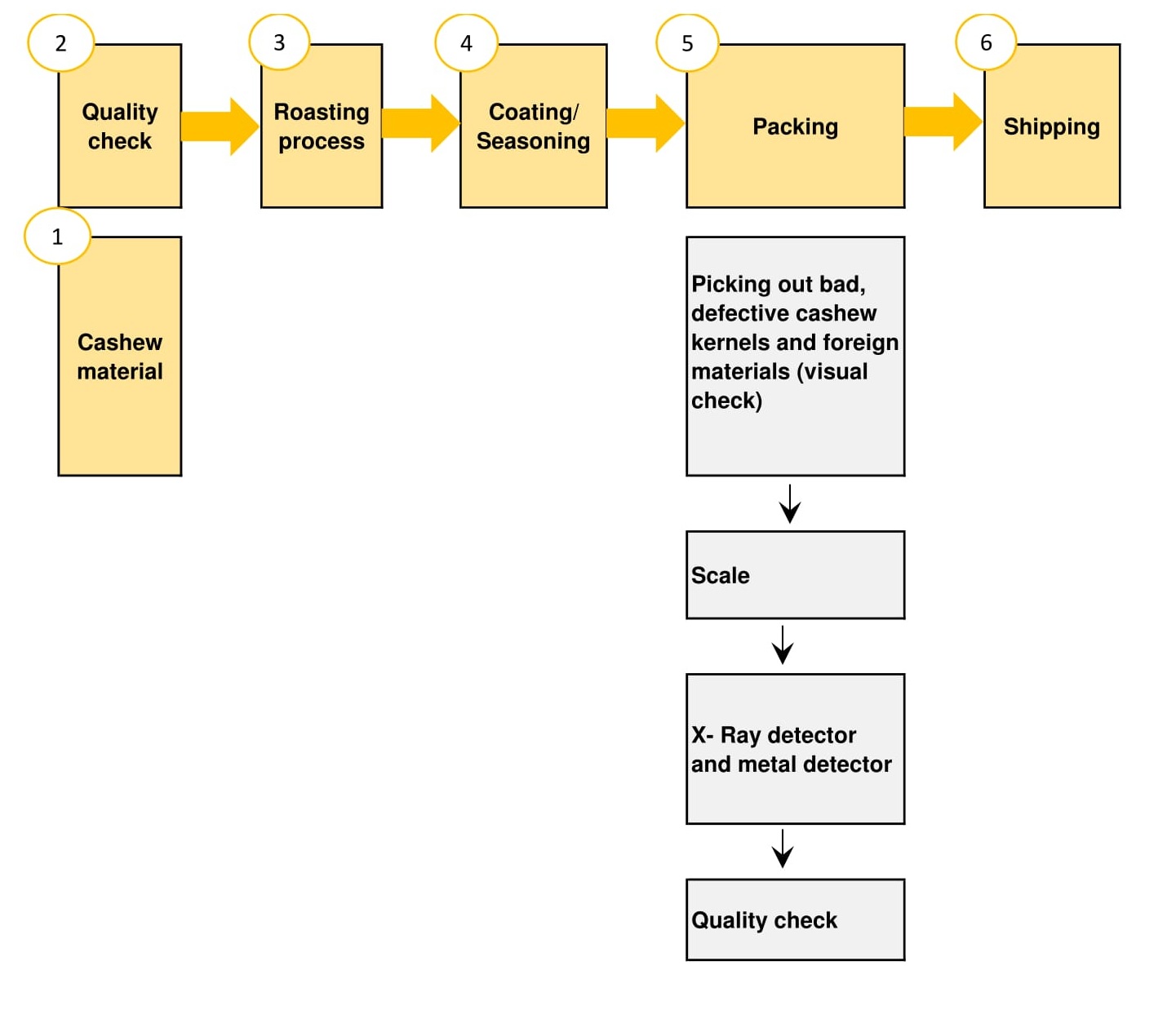 AVC Nuts competent capabilities allow us to produce and package a wide range of products that meet the needs of our global customers and partners. We always aim for the long term close relationship with the selected group of driven suppliers that we work with for providing the best cashew nuts to our clients. Our products consist of delicious roasted and coated cashew nuts in various natural flavors consisting of salted, no-salted, coconut, sesame, honey, toffee, etc. which are packed in plastic bags, cans, jars and packaging methods of our customers' choices.