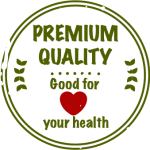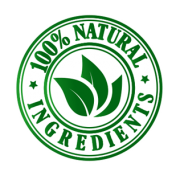 AVC Nuts is poised as a single source solution for custom packed snacks (OEM Packaging): We have also invested in a state of the art machineries and equipment alongside with our human labor, consisting of automatic oil roaster machine, packaging machine, x-ray machine, metal detector, magnets system, etc. These help strengthen and fasten our production process while simultaneously ensure on-time shipment and excellent product quality.
SERVICES WE OFFER
AVC Nuts provides OEM services in both automatic packaging and hand packaging in the form of pet bags, jars and other forms with different product weights according to customer requirements.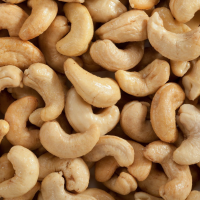 UNSALTED
Ingredients: 99% cashew
We get the whole cashew nuts roasted in Canola oil imported from USA to perfectly golden brown color while ensuring its crispness and pure natural flavor.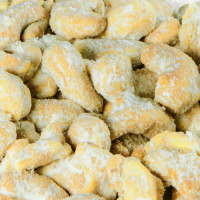 SALTED
Ingredients: 99% cashew, 0.7% salt.

The premium cashews are freshly roasted to perfectly golden brown color before slightly salted by powder sea salt, enhance a truly delicious taste.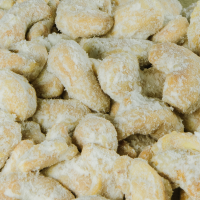 COCONUT
Ingredients: 60% cashew, 22% sugar, 16% coconut.
The sweet and natural aroma of Ben Tre coconut surrounded outside of premium cashew nuts will melt slowly in your mouth, while you are enjoying the crispness and natural taste of cashews inside; both blended into one creates an irresistible taste.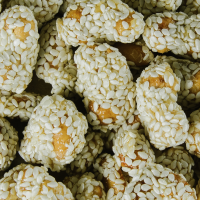 SESAME
Ingredients: 60% cashew, 20% sesame, 19% sugar.
This is an extremely nutritious food with high protein content from sesame imported from USA, while vitamins and minerals are found in roasted cashews in Canola oil.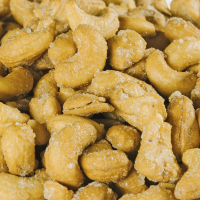 HONEY
Ingredients: 66% cashew, 23% sugar, 11% honey.
he crispness and natural flavor of whole cashew nuts roasted in Canola oil from USA adding with the slightly sweet taste extracted from 100% pure honey creates a perfect snack for you.